So I have this blog with aprox. 1400 articles, 400 tags and 11 categories and I really need to speed up loading times: https://mittelhessen.treepl.co/. At the moment I deal with up to 10 seconds, sometimes more.
I've already identified the main culprits: When I take the sidebar and the blog filter slide in out, loading times improve drastically.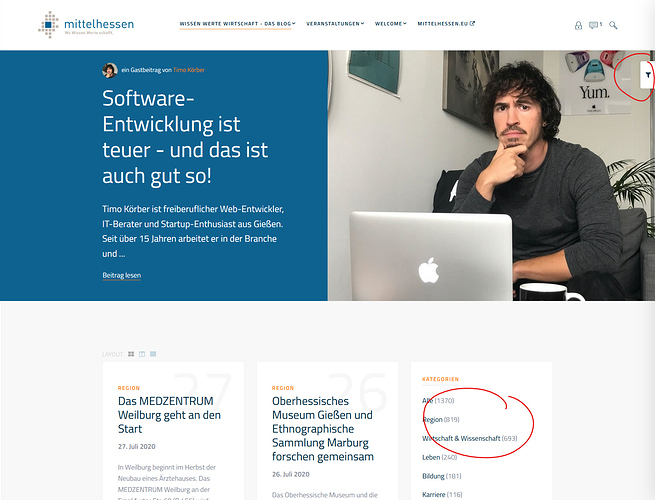 Especially calling module_tag_list which I use for displaying the top 20 tags and the tags in the blog filter slide out is apparently slowing rendering down big time. We are killing a lot of the blog tags (also good for keeping them usefull) but those will probably go up again as the editors add content on a daily basis.
So here is what I was wondering:
I'm using module_tag_list and module_category_list with a collection variable and a for/endfor loop. Would it be siginificantly faster to use layouts here?
Is there any way I could load the form for the blog filter (which is just a custom module search form) via Ajax? So it's only rendered when actually needed by the user? I'm a total rookie with Ajax so any help would be appreachiated :-).
Any other issues I might overlook and I could remedy to speed up rendering time?