I just found out after much cursing that it seems, the DELETE SELECTED button at the bottom the Secure Zone Members List deletes all pages and all entries in the Secure Zone database and not just the page of selected items!!! See example of in a Contacts list.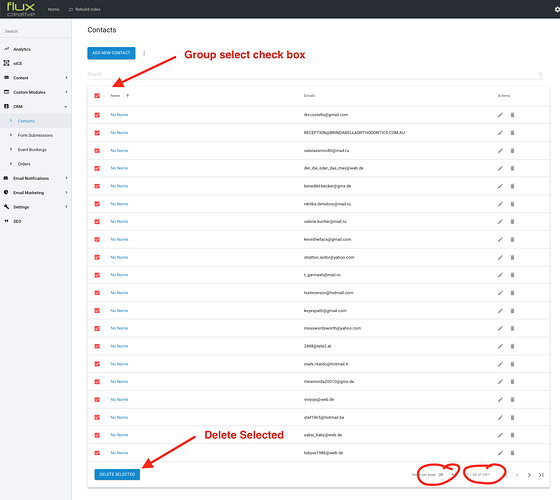 When I group select at the top left of a Secure Zone Members page, it selects ONLY what is viewable on that page and not any other page (I check this before deleting) however when I click the DELETE SELECTED button at the bottom it deletes everything from ALL pages!! All members, passwords and usernames!!
It seems I am the first person to have tried this, otherwise it would be fixed or there would be forum post about it. I don't know if Treepl can recover my list but this is a critical issue that needs to be fixed. Loosing all zone members and their login details is going to take time to recreate and is extremely embarrassing to explain to my client.