This probably already a future backlog request, but thought I'd bring this up again. Like in BC WebApps, we had the option of a "Page Link (or Hyperlink)" in WebApp properties.
In Treepl Custom modules I have been just using the Text String option and copying and pasting the hyperlink in. Not very user friendly.
So, please for future consideration, add one more option in the Custom Module Properties list, called "Page Link" or "Link to" or "Hyperlink".
BC's Hyperlink: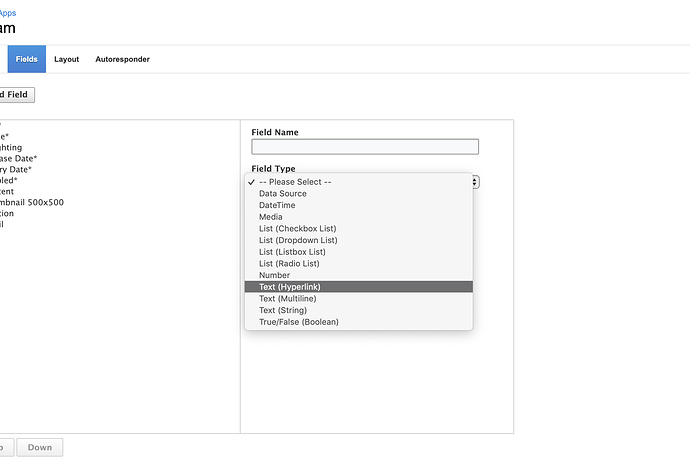 Where it should go in Treepl: