Select/deselect items in File Manager from the grid menu
When selecting items in File Manager in either grid or list view, ability to hold Shift key to select multiple items
Display number of items selected "Delete 234 Selected Items" within File Manager
Drag and drop items items within File Manager between folder locations
This afternoon I needed to delete 350 folders from a clients file manager, I couldn't select all from the list view as there were more than 350 items within the folder I didn't want to delete. Ability to either select multiple items easily, or drag files into other folders would have lessened the time required.
This could be utilised in other areas of the platform, such as dragging and dropping to relocate a page within a page folder, dragging and dropping a gallery item into a gallery group etc…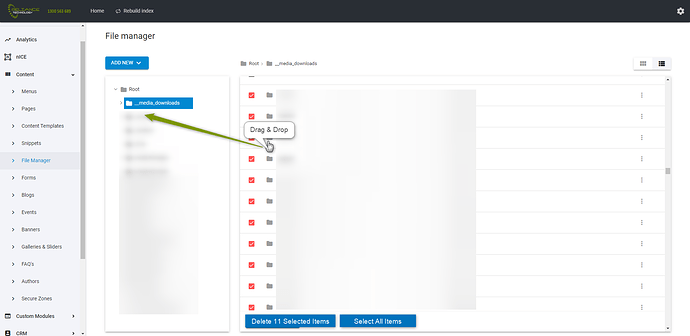 @Peter-Schmidt could you please add to the backlog (or combine with an appropriate existing request).