I'm still getting long waiting times on page loads. At worst I'm getting a 21 sec lag which just shows in waterfall as wait time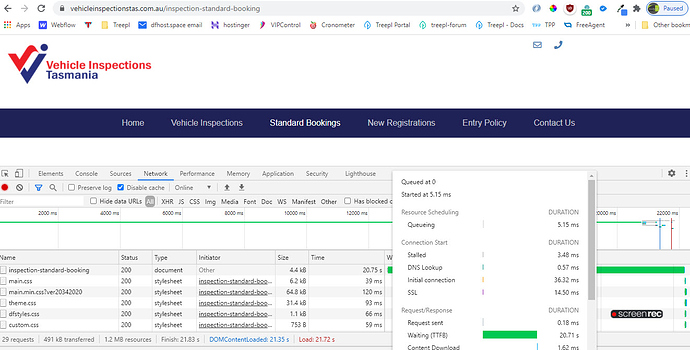 Once the wait time is over the page loads really quickly.
On that page I'm using liquid to scroll through events and count how many are available for each location (locations are filtered by north and south). Support have suggested taking that out but I need that functionality.
Is there a better way to construct my liquid to minimise the wait time?