Tested the new print invoice feature from v. 6.2 and it works perfectly.
I have a couple of requests that I think would make it even better, especially when printing multiple orders.
As of now the "Print invoice" will use the invoice template from System email.
Often (at least in my case) this is a much more "graphic" template for the end user and for the invoice I would, in most cases, want it to look more ready for accounting.
So it would be great if the invoice had the same type of template as "Print Package Slip" and "Print Package Label".
Next thing is that it would be great to have the possibility of printing multiple orders from the overview.
I have two ideas for this and very open to other suggestions

#1 which I like the most gives you the possibility to tick off which orders you wish to print, then go to "Print Selected" and choose which of the 3 templates you wish to print from.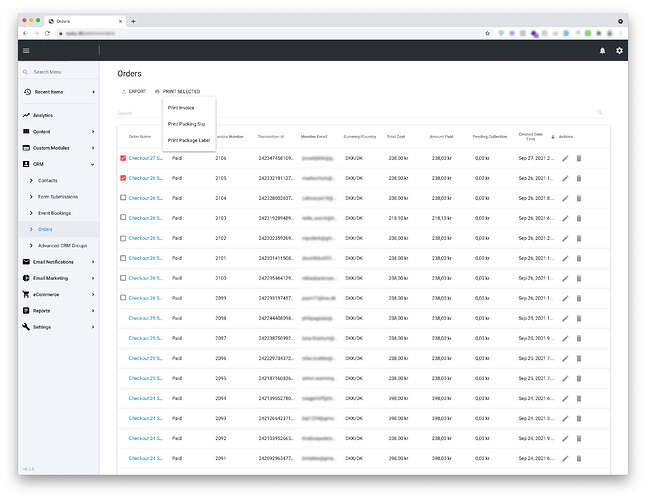 #2 is a bit more simple. Here is just added a print icon in each row, so you would still need to click every order and choose which template you want to print from. I guess this solution is a bit easier to do, but not as elegant as #1 in my opinion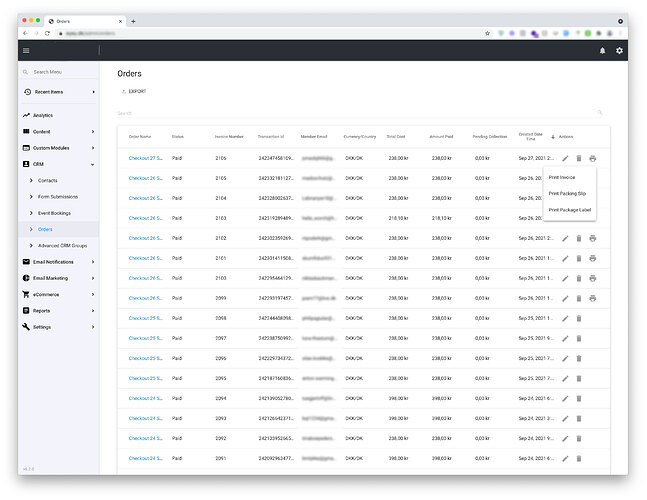 #3 is the genius solution that we as a community find