@Adam.Wilson FYI Google updated the name of their "Analytics API" to "Google Analytics API". Here is an updated screenshot: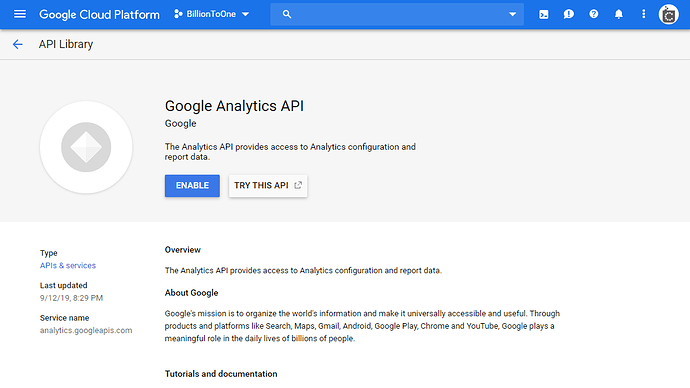 @adam
Thanks @Alex_B_Centrifuge. Now updated.
Thanks for the screenshot too

@Adam.Wilson This should be changed on the previous screenshot as well. Where you search and select the Google Analytics API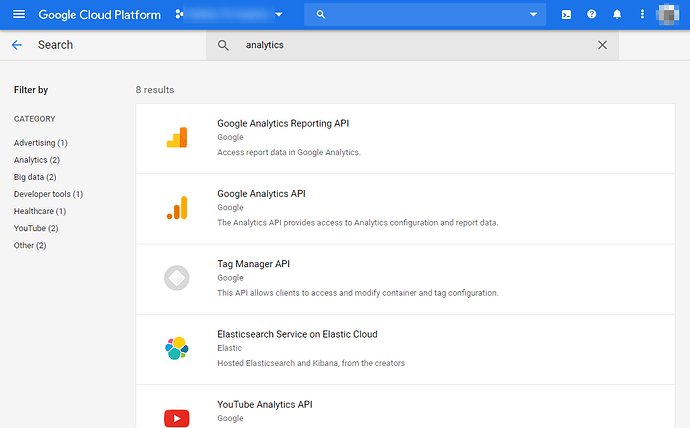 Thanks Alex. I've updated those screenshots now.
@Adam.Wilson there is an update to the location of the button to create a service account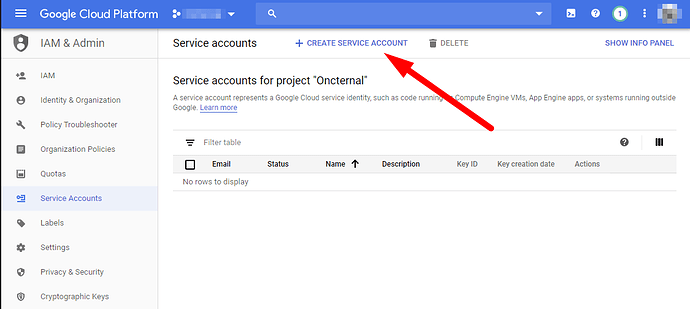 Thanks @Alex_B_Centrifuge
I've now updated all those Google API screenshots based on the Cloud Platform interface.
Hi @Adam.Wilson
I have just been following your very clear instructions to set up the Google Analytics API and link it to a Treepl Admin on this page https://docs.treepl.co/site-settings-and-management/set-up-analytics and noticed that Google have changed one of the steps slightly.
Basically at around step 12 the method you illustrated to "Create a Key" has been removed. You now need to select "Done" on the "Create Service Account" page when complete then select the 3 vertical dots on the "Service Account" page you are then taken to, to Create the Key, see here https://www.screencast.com/t/X2Ym1k8W6eTO. The rest is pretty much the same.
I hope this helps you keep this documentation up to date?
Thanks for all your work.
Dean
Thanks so much @DeanCraig. I've updated the article now.