Requesting the option to edit columns within Form Submissions module, to make BC equivalent.
We would ideally like to be able to display First Name, Last Name & Email Address, however as everyone's requirements are different, we thought being able to edit the columns would be the best suggestion as we can all customise it ourselves.
One of the most common complaints we receive from clients who regularly use their forms is that the form submission module is not user-friendly as they have to go into each individual form submission to see who submitted the form which can be an unnecessarily long process if they are receiving multiple submissions a day.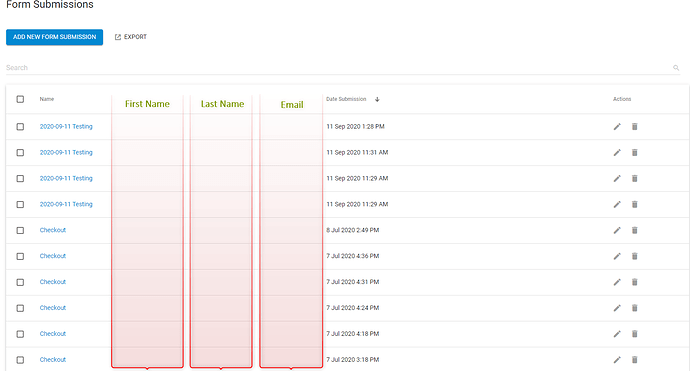 We have directed them to try searching, however this isn't foolproof, and due to the strict search requirements, they are often getting invalid or no results.