When exporting event bookings in CRM -> Booking Subscriptions to an excel file it seems as we can only filter bookings by date span and booking form: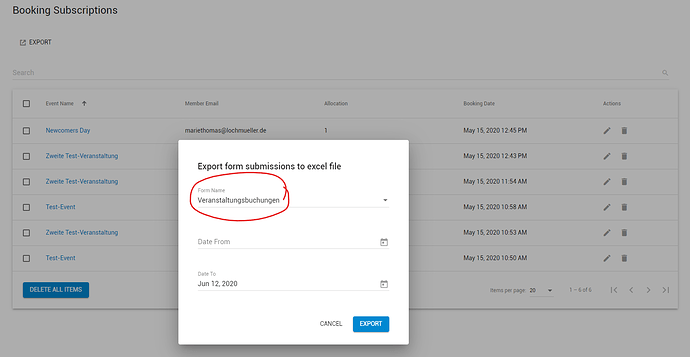 I'm not sure what sense it makes to filter by
form name
as we always use just one booking form which we put in the detail layout of the event module. But maybe I'm missing something here.
But we certainly need a way to filter by
event name
as these excel file exports work as lists of subscribers for the related events.
At the moment the workaround for us is to filter by event name in the exported excel file. Even if custom reports in 5.4 will solve this problem … custom reports won't be available in Business plans as it seem.
UPDATE
There's another problem with only being able to export subscriptions filtered by form name: Manually added subscriptions via this button are not included in the export: